From our first-hand experience with the large-scale ice storm that struck in 1998, to our more recent involvement in helping partners respond to the arrival of the Asian long-horned beetle in the City of Toronto, we realize that the threats to forest health are very real and the consequences potentially devastating for communities.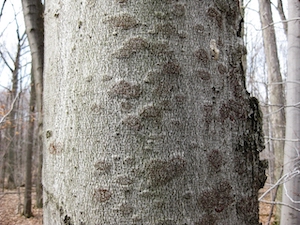 The EOMF has spearheaded the Forest Health Network (FHN), a network of some 20 organizations and agencies spanning eastern Ontario, western Quebec and northern New York State – rallying partners in a coordinated and collaborative response to forest threats of various kinds.
In support of the FHN, the EOMF is involved in:
hosting meetings,
acting as a central repository for the distribution of relevant materials to partners,
helping to coordinate training for forest practitioners, and
playing a key role in coordinating the development and delivery of communications and outreach products and activities directed at woodlot owners as well as urban and rural residents.
Working closely with scientists and experts from both Federal and provincial governments in delivering forest health-related messages to forest industry, rural landowners and urban dwellers also forms an important function of the FHN.
---
Members of the Forest Health Network
Agence regionale de mise en valeur des privees outaouaises
Agriculture and Agri
Food Canada (Arboretum)
Canada Food Inspection Agency
Canadian Forest Service
City of Cornwall
City of Gatineau
City of Ottawa
Raisin Region Conservation Authority
South Nation Conservation
Rideau Valley Conservation
Mississippi Valley Conservation
Cataraqui Region Conservation
Cornell University, NY
County of Renfrew
Ministry of Natural Resources & Forestry
National Capital Commission
Mohawk Council of Akwesasne
Ontario Invasive Plant Council
Ontario Parks
St Lawrence County, NY
St. Lawrence Islands National Park
Town of Carleton Place
Tree Canada United
Counties of Leeds & Grenville
---
Working on Slowing the Spread of the Emerald Ash Borer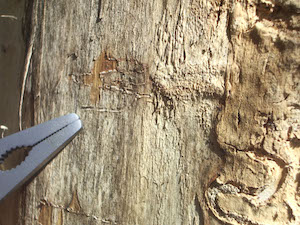 A particular focus for the Forest Health Network has been the slowing of the spread of the emerald ash borer (EAB) across eastern Ontario. The FHN is playing a critical role in bringing partners together to coalesce around one set of consistent messages about EAB. Past experience in other jurisdictions has shown that, in the absence of a facilitating or coordinating vehicle such as the FHN, organizations and agencies have struggled to provide consistent messaging to landowners and the public – an inevitable recipe for failure. The FHN, with EOMF playing a facilitative role, is providing a vital coordinating function – one that is ensuring strategic responses to threats to forest health, and also building capacity within local communities to respond effectively to such threats.
FHN Highlights
Helpful Resource Material